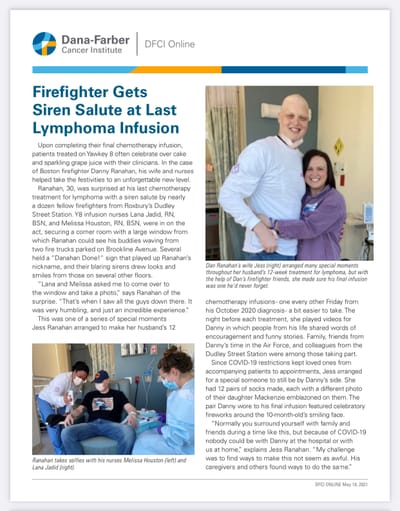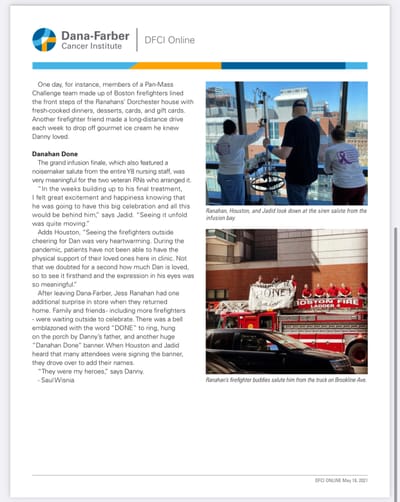 Dan Ranahan, the founder of the Boston Fire Cancer Foundation, was diagnosed with Hodgkins Lymphoma in the Fall of 2020.

The support received from members of the Boston Fire Department, family, and friends was profound.

Dan was inspired to create an organization that provides the same experience for all members diagnosed with cancer.